Protection Newsletter - September 2017
How to avoid a DIY disaster
Will your home insurance cover you for spilled paint or a foot through the ceiling?

The matter of trusts
Making sure your life cover goes to the right people at the right time in the right way.
Don't crowdfund the cost of your healthcare
A critical illness plan could help you avoid financial hardship when you need it most.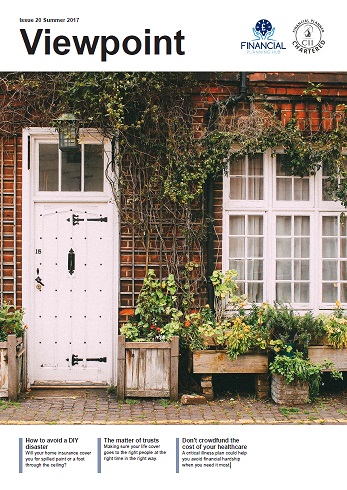 Archive